When I moved from the Bay Area to Sacramento 14 years ago for family reasons, I couldn't imagine I'd come  to love it here. I never wanted to move. My family and friends were all in the East Bay or San Francisco.  My job as a realtor was there. I knew how to get to the dry cleaners, grocery store and my favorite Japanese  restaurant. I knew which streets were one-way and which were likely to have parking spaces on a Saturday.
For the first year I lived in Sacramento I was miserable. It felt far less 'sophisticated' than the East Bay or  SF. It didn't seem to have good restaurants, art galleries, specialty markets, or cultural venues.
But, after that first year something strange happened: I began to enjoy the slower pace of life, the warm  summer nights of swim parties and barbeques, easy parking and friendly neighbors. Now, 13 years later,  Sacramento has not only grown on me, it has grown up itself. There are dozens of fine restaurants, farm markets, theaters, art galleries, museums, and even a new state-of-the art sports arena. I especially warmed  to the wonderful neighborhoods that are spread across the city, each with its own personality but all with  lovely parks, tree-lined streets and tons mom-and-pop shops. It is crossed by two rivers for boating and  kayaking, a short 1 ½ hour drive to skiing at Tahoe, and a stone's throw from farms selling fresh fruits and  vegetables that rival those you can get anywhere in the world.
I still love the East Bay and continue to sell real estate in Oakland, Berkeley and surrounding cities, including Lamorinda. However, instead of arriving here, like I did, with no idea of what Sacramento has to  offer, I would love to help you discover the delights you can find in this city. I hope you enjoy the brief  introduction to Sacramento I can provide in my blog posts. This blog will highlight the unique features  Sacramento has to offer, focusing on:
1) Featured Neighborhoods: Posts highlighting one of my favorite neighborhoods, including information about the housing stock, points of interest, and photos.
2) Calendar of events: Reasons that might entice you to visit and find out for yourself what Sacramento can offer.
3) Market Watch- Sacramento: Posts providing updated insights about price trends in Sacramento's real estate market.
Feel free to follow my blog or just call me to chat about Sacramento and its booming, unique real estate  market. If you would like to receive the blogposts via email, leave your email address below. Or feel free to  call me directly. I would love to chat.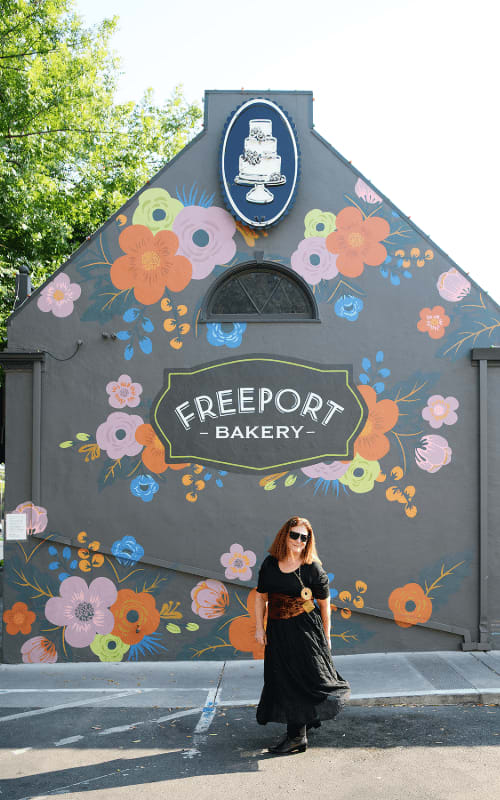 Freeport Bakery in Land Park neighborhood—one of the best in the city